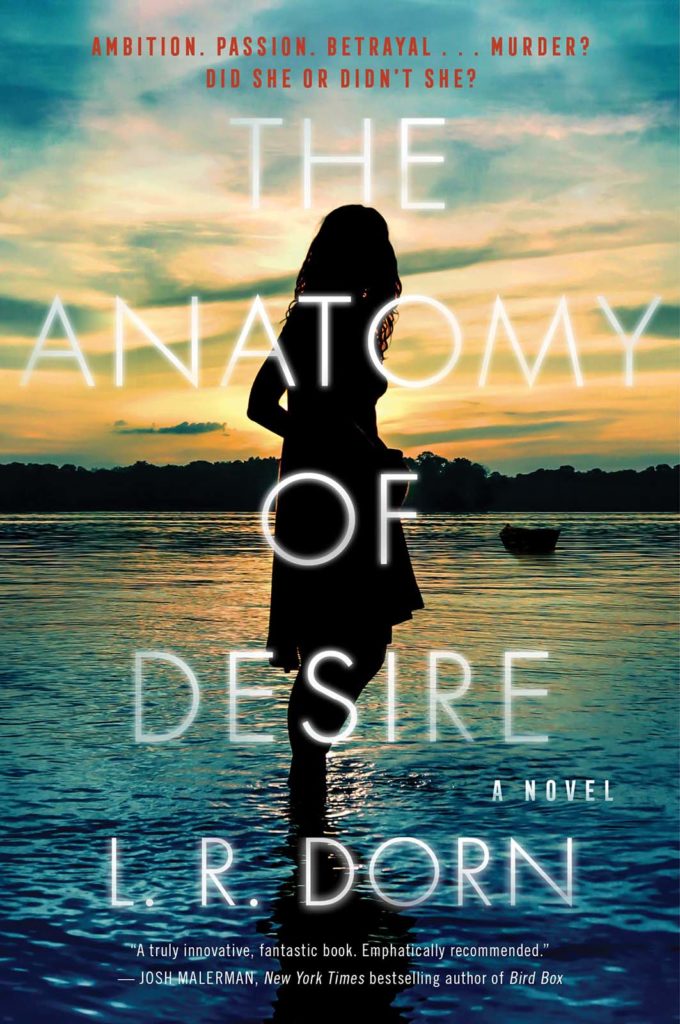 Add to Goodreads
The Anatomy of Desire
           AMBITION.
                   DESIRE.
                       BETRAYAL.
                             MURDER?
Told in the style of a streaming docuseries, The Anatomy of Desire is a modern reimagining of Theodore Dreiser's bestselling novel of crime and punishment, An American Tragedy.
For fans of riveting true crime docuseries a la Serial and Making a Murderer, The Anatomy of Desire is a modern tale of crime and punishment exploring unbridled ambition, blinding passion, and the dark side of desire
Claire Griffith has it all, a thriving career, a gorgeous boyfriend, glamorous friends. She always knew she was destined for more than the life her conservative parents preached to her. Arriving in Los Angeles flat broke, she has risen to become a popular fitness coach and social media influencer. Having rebranded herself as Cleo Ray, she stands at the threshold of realizing her biggest dreams.
One summer day, Cleo and a woman named Beck Alden set off in a canoe on a serene mountain lake. An hour later, Beck is found dead in the water and Cleo is missing. Authorities suspect foul play, and news of Cleo's involvement goes viral. Who was Beck? An infatuated follower? Were she and Cleo friends or lovers? Was Beck's death an accident… or murder?
Praise for The Anatomy of Desire
"A truly innovative, fantastic book. Emphatically recommended. Reads like your favorite podcast, the hit crime doc you'll want to binge. A brilliant brewing of progressive internet influencers, with smaller town police doing their best to keep up. Structurally fresh, these talking heads will enchant you. "
Josh Malerman
New York Times bestselling author of Bird Box
"L.R. Dorn's remarkable debut takes the form of a true crime docuseries… definitely a writer to watch."
Publishers Weekly
Starred Review
"For fans of true crime and podcasts such as Serial, this riveting mock podcast docudrama ratchets up the suspense as readers glimpse every angle of the story from a 360–degree view."
Library Journal
Starred Review
FAQ about The Anatomy of Desire
This book was also available as Hardcover